Agent Provoca-Tour 2022
Stephen Pearcy of RATT, Whiskey Dogz, Venrez, Dirty Delta Trio, American Jetset, Ben Hunter, Sultra Divine, Password Reset
with
Stephen Pearcy of RATT
,
Whiskey Dogz
,
Venrez
,
Dirty Delta Trio
,
American Jetset
,
Ben Hunter
,
Sultra Divine
,
Password Reset
Fri
December 30, 2022
6:00 pm
PST
(Doors:

5:30 pm

)
Whisky A Go Go ,
8901 W Sunset Boulevard, West Hollywood, CA
(
map
)
All Ages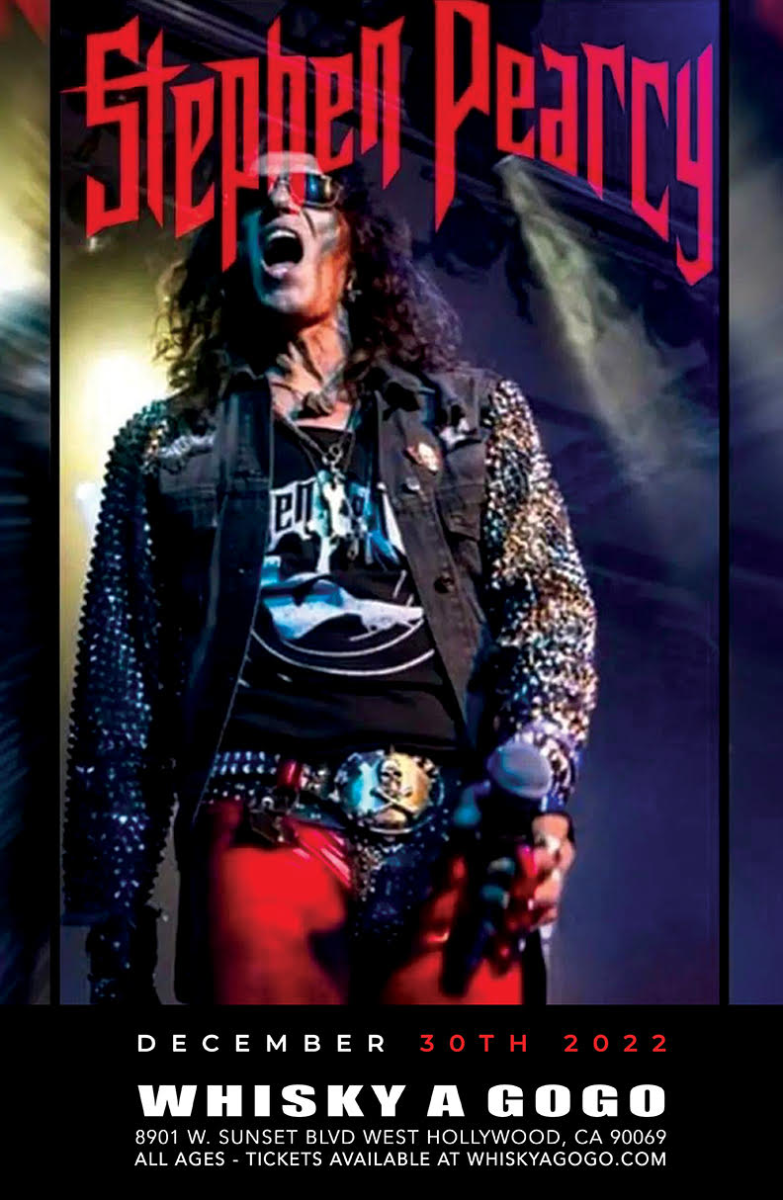 $40.00 - $800.00
Stephen Pearcy of RATT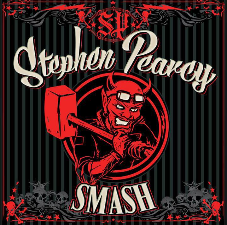 STEPHEN PEARCY, founder, lead singer for the mega platinum rock band RATT.

There is a teaser single "I Can't Take It" mixed and mastered by Ratt mega platinum producer Beau Hill from the long awaited 4th solo record SMASH)
The NEW FULL release available Jan. 27th, 2017.

The band Ratt created by Stephen in 1982 released their (6) song EP in 1983 on Time Coast Records. The single written by (Pearcy/Crosby) "You Think Your Tough" found it's way on local L.A. stations KLOS and KMET.
The band signed to Atlantic Records after a local L.A. concert by label CEO-Pres. Doug Morris in 1984.

The bands 1st hit single written by (Pearcy/De Martini/Crosby) "Round & Round" from the debut album "Out of the Cellar" became a multi platinum top ten success sold more then (4) million records in the US alone. RATT was opening for headliners Ozzy, Osborne and ZZ Top, Billy Squire before heading out on their own arena tours worldwide for was to be one platinum record and tour after the other.

As founder, lead singer, and songwriter of the metal band RATT, Stephen Pearcy led his creation to mega multi-platinum success year after year and captured critical acclaim for his performances. RATT, formed, in Los Angeles in 1983 from his previous "brain child" band from San Diego Mickey. Pearcy changed the band name to Ratt in 1982. It was a chance meeting local soon to be mega stars Van Halen at their sound check at the Whisky a Go Go in 1977-78 that convinced Stephen to move to Los Angeles.
And he did, Jan. 1, 1980.

RATT, was known for their flamboyant fashion metal, pirate rebellious attitude, and take no prisoner approach to hard rock-metal. Pearcy and Robbin would later call their image, the cement pirates)
Atlantic Records recognized Ratt's potential and star power and signed the band to a contract resulting in the 1984 multi platinum album "Out of the Cellar", which became one of many multi-platinum successes.

The record generated many top ten singles "Round & Round", "Back For More" and "Wanted Man", followed by sold out tours throughout the world. Their last recording, 1991's RATT "81-91" marked the end of an era, and to the many die hard "metalists" who seemingly could never get enough of Ratt or Pearcy, it seemed to mark the end to a self proclaimed "dynasty of rough & tough metal" that ruled thru the 80s-90's- 2000's. The band regrouped in 2007 and released "Collage", also releasing the self titled "RATT" and most recently RATT "Infestation". At this time Pearcy is in the studio recording his 4th solo record titled "SMASH", to be released 2016 on a major label from Top Fuel Records.
Pearcy also tour's to this day, not as much, but still enjoys performing all the mega Ratt hit's he wrote or co wrote and solo materiel.
Stephen created his own indie record label Top Fuel Records in 1995 and released several solo records., compilations and music for TV, movies and commercial use under the Top Fuel label.

Over (13) Million records sold in the US alone with his creation RATT alone, and over (20) albums to his credit with other ventures, solo projects, compilations, best of records and other bands's he created 1977-2016 recorded to date, there is no slowing him down.
Pearcy is an accomplished producer, creator of TV programs, writer, art director, author of his first book, "Sex, Drugs and Ratt & Roll".
He is the marketing director and owner product creator of "Mic Knuckle" (hands free mic holder) and also has been involved in music for ESPN2 NHRA Drag Racing and sponsoring several top fuel cars since the mid 80's-90's thru the 2000's.

RATT videos and music in movies include; "Point Break", "The Golden Child", "Weird Sience", TV shows and recently RATT songs re recorded by Stephen Pearcy for "The Wrestler". Including solo music and video's for ESPN2 NHRA Drag Racing where Pearcy has sponsored Top Fuel race cars since the mid 1980's thru he 2000's.
Stephen Pearcy under Top Fuel Records most recently re recorded (2) songs from Mickey Ratt and a cameo appearance for the TV series "Wicked City" 2015. Pearcy also had a cameo acting part in the series opener and the low budget thriller "Camp Utopia" in 2002.

In 1992, Stephen, explored other areas of interest, and created Arcade in 1993 with Cinderella drummer Fred Coury. The band released (2) records under the Epic/Sony label. Another (2) records under Pearcy's own Top Fuel Records, the latest compilation released in 2015. Other project's followed, Vicious Delite, Nitronic and Vertex with guitar hero Al Petrilli. Now Pearcy a solo artist releasing of his solo projects since his first debut in 2002, "Social Intercourse". Followed by "Fueler", "Under My Skin" .

Again with the soon to be released 4th solo release, "SMASH" on Frontiers Music Sri Jan. 27th, 2017.

During Stephen's thirty plus year span with Pearcy at its helm, has released (10) mega platinum albums, platinum and gold Video, plenty of awards with RATT. The played over a thousand shows worldwide, sold over (13) million plus records in the US alone, toured the world and most recently release "their first RATT record in years, "Infestation (6) years ago. To date Pearcy has toured off and on with the band he created into the monster that it still could be, and with his band RATT on temporary hiatus Stephen will continue to concentrate on his solo projects, discovering other artists and getting into the business of music.

Stephen Pearcy continues to record and tour vigorously to the delight of a new emerging fan base of "medalists" and "Ratt & Rollers" and will continue to do so until calling it a day. That day may never come if he has anything to say about his life in rock.
And by the pages of his first book "Sex, Drugs and Ratt & Roll" Pearcy continues to keeps the faith.

Today Stephen Pearcy continues to perform fewer solo concerts around the world and heads Top Fuel World, his Indie label Top Fuel Records and an entertainment group creating music for commercials, tv and movies, creating tv projects and anything entertainment having to do with music and the arts.
Like his love for drag racing, keeping the pedal to the metal.
Whiskey Dogz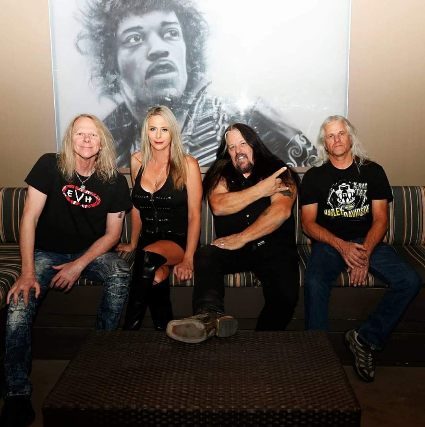 American Jetset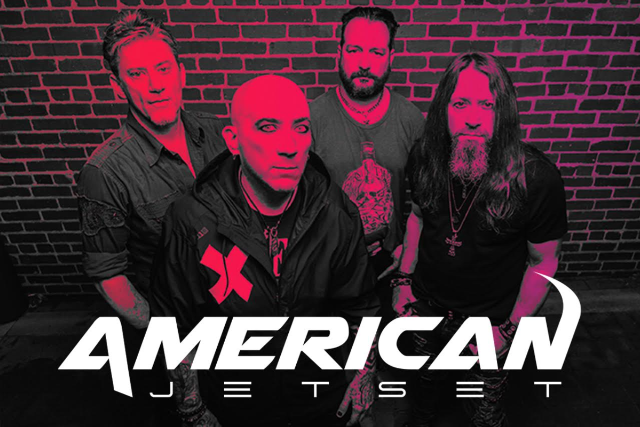 Ben Hunter