WHISKY A GO GO: 60 YEARS OF ROCK
The Strawberry Alarm Clock, Cutt, Groovy Judy, Lily Zager and the Zager Band, Rosk
with
The Strawberry Alarm Clock
,
Cutt
,
Groovy Judy
,
Lily Zager and the Zager Band
,
Rosk
Sat
January 13, 2024
6:00 pm
PST
(Doors:

6:00 pm

)
Whisky A Go Go ,
8901 W Sunset Boulevard, West Hollywood, CA
(
map
)
All Ages
$30.00 - $750.00
The Strawberry Alarm Clock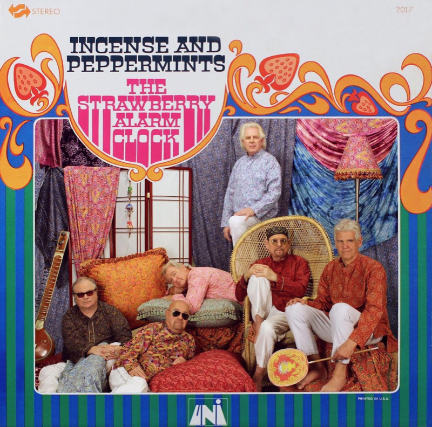 The Strawberry Alarm Clock came to fame in the swinging psychedelic scene of the late 1960s, but don't call them an oldies act. The band continues to write and record vibrant new music, while adding new powerful new elements to its classic songbook. A half century on, the Southern California group's lineup features five original members:
Guitarist Howie Anderson is "the new kid," although he's been a member since 1987!
Bartek (Oingo Boingo), produced SAC's 2012 album, "Wake Where You Are."
The Strawberry Alarm Clock has been performing in concert with the current lineup since 2007. Key gigs include a string of shows at the storied Whisky A Go-Go — most recently in late 2018 — the Desert Stars Festival in 2016, the Starry Nites Festival in 2017, and the 2007 live concert film "Summer of Love: A Musical Celebration."
Well received by critics and longtime fans, the comeback album "Wake Where You Are" featured new SAC songs, a driving cover of a Seeds classic and several reimaginings of the band's classic songs.
Meanwhile, Sundazed Music has undertaken a rerelease campaign of the band's classic albums, including "Incense and Peppermints," "Wake Up … It's Tomorrow," "The World in a Sea Shell" and "The Best of Strawberry Alarm Clock."
And the band continues to find new fans through its music's use in films and television series, especially the enduring hit record "Incense and Peppermints" — a favorite of super spy Austin Powers.
Members of the band recently gathered for a reshoot of their iconic debut album cover (top).
Alive and ticking, the Strawberry Alarm Clock celebrates its 50th anniversary while working on an album of all-new material.
Lily Zager and the Zager Band